23/03/2023
Royal Assent a historic milestone for plant breeding innovation
---
The British Society of Plant Breeders (BSPB) has welcomed the announcement that the Genetic Technology (Precision Breeding) Bill has been granted Royal Assent to become an Act of Parliament.
This is a hugely significant piece of legislation for Britain's plant breeders, the first time in more than two decades that regulations have been brought forward which seek to enable and support the use of genetic innovation in agriculture – rather than to restrict or impose additional requirements. In doing so, it recognises the importance of plant breeding innovation in meeting future food needs sustainably.
BSPB has actively supported the Bill's passage through both Houses of Parliament over the past 10 months. By accelerating the development of improved crop varieties, more precise breeding techniques such as gene editing will help plant breeders keep pace with demands for increased agricultural productivity, resource-use efficiency, more durable pest and disease resistance, improved nutrition and resilience to climate change.
The new legislation enables more proportionate regulation for products developed using new precision breeding techniques, where those products contain similar genetic changes to those that could occur naturally or through conventional breeding. Unlike the current situation in the EU, the Act will remove precision bred products from the scope of GMO legislation, bringing English law concerning precision bred products into line with the prevailing regulatory approach in most other parts of the world.
While Royal Assent represents a significant milestone, however, it is not the end of the process. The Act itself provides a framework for subsequent implementing rules to be introduced through secondary legislation, a process expected to take a further 18-24 months.
For plant breeders, the most significant of these will be the Food Standards Agency's plans for a separate approval process for food and feed marketing.
BSPB will continue to argue strongly that this approval process must be proportionate to the scientific evidence of risk, and in line with the underpinning rationale for the legislation that precision bred products could equally have occurred naturally or through conventional breeding.
The Society fully supports the Government's ambitions for this ground-breaking new legislation to boost investment, research and innovation in our sector, and for this to support the delivery of a wide range of environmental and sustainability objectives as well as improved food quality and security of supply. For that to happen, however, it is vital that subsequent implementing rules – in particular those relating to food and feed marketing – do not impose unnecessary additional hurdles over and above existing statutory controls on plant varieties and seeds, which have an impeccable track record of safety.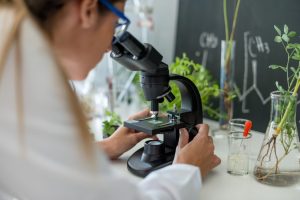 About BSPB
The British Society of Plant Breeders (BSPB) is the representative body for the UK plant breeding industry. Acting on members' behalf, BSPB licenses, collects, and distributes certified seed royalties and farm-saved seed payments on agricultural and horticultural crops. The Society represents members' interests on technical, regulatory, and intellectual property matters, and works to promote continued innovation and investment in UK plant breeding.
Contact
Contact:
Nigel Moore, BSPB lead on NGTs
nigel.moore@kws.com
Issued by
Tom Hunt
Agribusiness Communications Ltd
Email: tom@abccomms.co.uk
Tel: 01694 731 761
Mob: 07494 018 326
View all news