25/09/2023
New BSPB Head of Business Operations
---
The British Society of Plant Breeders (BSPB) has announced Stephanie Spiers as the new Head of Business Operations for the organisation. Mrs Spiers will lead the BSPB following Samantha Brooke's departure in August. Reflecting on the BSPB's board decision Mrs Spiers said:
"I have enjoyed representing our members in the plant breeding industry and it is an honour to be leading the BSPB forward."
Mrs Spiers joined the BSPB in 2016 and has worked alongside the previous two leaders to overhaul and restructure the organisation's royalty collection system. This has seen farm saved seed declarations go digital with a website payment portal.
"Declarations are a vital part of ensuring the profitability, research and development of plant breeding. Recent studies have shown that arable crop production throughout Europe would be 20 percent lower without the genetic crop improvements that plant breeding has brought," she says.
Mrs Spiers leads a team of 12 who are based at the organisation's head office in Ely. She has also been part of a group that has helped to push through the recent Precision Breeding Bill.
"We have a talented team who offer agriculture a wealth of experience, help and advice. Our goal is to continue to support our members and partners by advocating the benefits of plant breeding and how it can provide the answers to agricultural productivity and food security in the future," she concludes.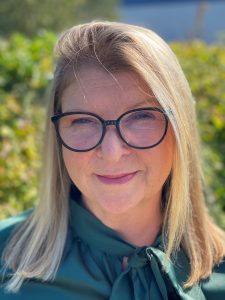 View all news