01/09/2021
Forage maize variety selection for the 2022 growing season
---
 Two new first-choice varieties have been added to the British Society of Plant Breeder's 2022 Forage Maize Descriptive Lists (DL), published today.
The new varieties, Gema from Limagrain and KWS Exelon from KWS, are new entrants onto the DL for Favourable Sites. Gema also makes the DL for Less Favourable growing conditions.
NIAB forage crop specialist Ellie Sweetman says that the last few years have tested the forage maize varieties with a range of challenges such as cold springs delaying sowing and testing early vigour, prolonged drought conditions and high temperatures challenging growth with some high levels of lodging and some very wet conditions delaying harvest.
 "The 2022 Descriptive Lists provide a range of parameters for growers to select suitable varieties within the appropriate maturity range for their growing conditions. Parameters include dry matter yield and ME yield per hectare as well as, starch % and cell wall digestibility. Scores for early vigour, standing power and eyespot resistance can be useful for selecting varieties where sites have higher risk of poor establishment, lodging or eyespot incidence.
"The Favourable DL uses trial data from sites with the longest potential growing season, with warmer spring soils for early establishment. Trials data from Less Favourable sites show performance of varieties in shorter, cooler growing seasons. The Very Favourable DL is produced from specific trials sites where breeders choose to test later maturing varieties with highest yield potential," explains Ms Sweetman.
Favourable sites
Commenting on the new Favourable Sites List varieties Ms Sweetman highlights Exelon as one of the highest yielding at 18.9 t/ha. "It has an ME yield of 222,000 MJ/ha and starch yield of 6.45 t/ha with excellent eyespot resistance. Newcomer Gema has the highest starch yield on the DL at 6.55 t/ha with good standing power and eyespot resistance. But the highest yielding variety on the List is Limagrain's Resolute, first listed in 2020, achieving 19 t DM/ha at 32.9% dry matter, with the highest ME yield of 224,000 MJ/ha and very good early vigour."
Less Favourable sites
Gema has also been added to the Less Favourable List with a high starch content of 36.7% and good resistance to eyespot. Resolute has the highest dry matter yield per hectare and highest ME yield on the List, as well as good early vigour.
Growers looking for highly digestible, good quality silage in more challenging growing conditions should look for early maturing varieties with good early vigour to make best use of a shorter growing season.
Very Favourable sites
The standalone Very Favourable Descriptive List includes varieties found on the Favourable and Less Favourable DLs as well as some unique to this List. Four varieties have been added to the Very Favourable DL; Mantilla from Limagrain, Neutrino from Saaten Union/Elsoms, RGT BIXX from RAGT and SPYCI CS from Caussade. Each are high yielding with good ME yield per hectare, good early vigour and good standing power.
 Ms Sweetman explains that varieties on the Very Favourable DL may be suitable for producers growing to maximise yield as a feedstock for anaerobic digesters where sites have a long growing season and very favourable conditions. "ME yield is also an important factor for achieving high biogas yields so should be taken into consideration."
Jeremy Widdowson, Variety Trials Co-ordinator at BSPB, explains that since exiting the EU, all maize varieties sold in the UK must now be included on the UK National List, which requires two years of trials data. "The data produced from the Descriptive List trials programme includes a minimum of four growing seasons data for each variety, through rigorous, independent evaluation of the varieties across thirteen sites, providing robust information to support the resilience of forage systems within the changeable UK climate."
The BSPB 2022 Forage Maize Descriptive Lists are available to download from the BSPB and NIAB websites.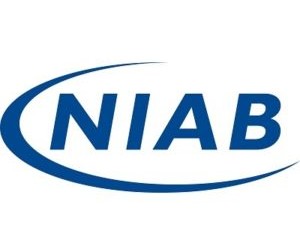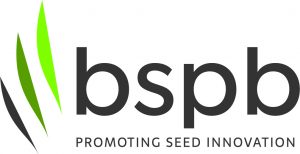 ENDS
View all news